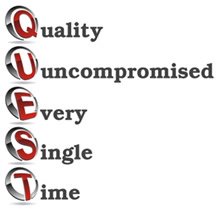 A family run business since 1998, Alpha and Omega Pest Control is dedicated to quality pest control services and long term relationships with our customers. Thorough inspections are integral to our business. Our certified technicians do their best to accurately assess each problem, customizing solutions to the individual pest in question.

Our knowledgeable office staff is just as important in pinpointing solutions to your pest problems. When you call us, we answer the phone and take the time needed to speak with you to properly assess your problems and provide the best solutions.

Owner Tim Davis has trained his technicians to take as much time as is necessary, use as much product as needed to be effective, educate the customer along the way and always charge a fair price. "We have built thousands of loyal customers by sticking to this business model for the last 14 years," Tim proudly states.