Residential Pest Control Services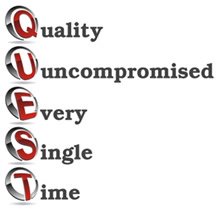 Understanding your Pest Control needs is what we specialize in at Alpha and Omega Pest Control. We believe in giving people the service that they need rather than trying to lock you down into an annual contract that is overly expensive and under protected! Every home is different, and we prefer to customize your service so that it eliminates the problems you are experiencing and gives you the best bang for your buck!
Pest Problems of all kinds will present themselves throughout the year and that is why we offer a complete line of Pest Control products and services. Our aim is to be your one stop for all of your pest control needs and we strive to offer the Best Service that money can buy along with a fair price.
We understand that one size does not fit all and therefore we will custom fit a program for your home that will optimize your results while minimizing your costs! Below is a list of services that we offer so if you have any questions or would like to add any services to your treatment plan feel free to contact us at the office.
1. General Pest Control --- Includes treating the interior, plumbing areas, garage and around the exterior foundation and entryways.
2. Perimeter Spray --- A broader application for the exterior which includes along the foundation, flowerbeds, walls and out into the yard 10 feet.
3. Attic Dust --- This application treats the attic space for spiders, silverfish, scorpions, wasps, ants and roaches.
4. Rodent Treatment --- Includes nailing down rodent bait in the attic space to kill mice and rats that live there.
5. Rodent Bait Stations --- Plastic bait boxes on concrete blocks used to help control mice and rats from the outside and monitor the amount of rodent activity on your property.
6. Yard Treatment --- Liquid and granular application for the lawn to help kill fire ants, fleas and ticks, crickets and a list of other outside lawn pests.
7. Carpenter ant Treatment --- Call for details
8. Pharoah ant Treatment --- Strategic placement of bait to kill the colony that is in the walls of your home.
9. Roach Bait --- Used to help kill and control German Cockroaches.
10. Argentine / Odorous house ant Treatments --- Combination of interior and exterior applications used to kill ants inside, in the walls and around the exterior.
11. Fleas and Ticks --- Treatment of all carpeted areas inside, furniture and the yard to kill fleas and their life cycle.
While this is just some of the treatments that we offer, we do take a lot of pride in giving our customers the service that will best take care of whatever is bugging them! Pests of all kinds are prevalent in North Texas and that is why we believe in using only the best products available and applying them in ways that have proven to be effective.
If you have any questions about any of our services please don't hesitate to call and talk to us about your pest control needs. Remember our Moto QUEST!